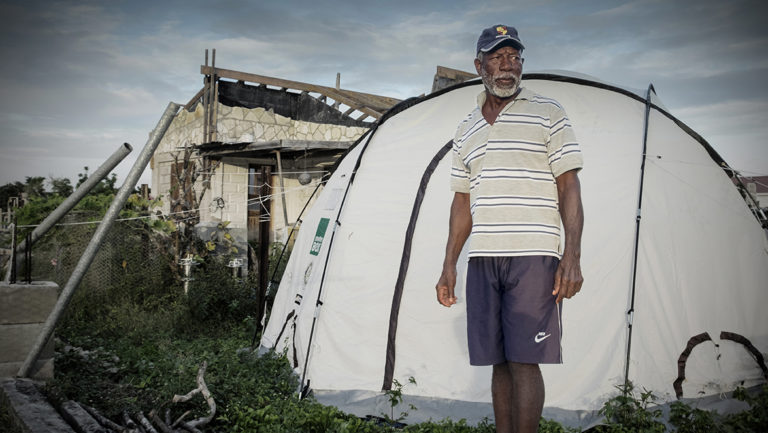 Antigua has a stranglehold over Barbuda. The Antiguan government is against our lifestyle. We as Barbudans don't want automatic development;
we want control. It has to be
developed according to our own population's needs."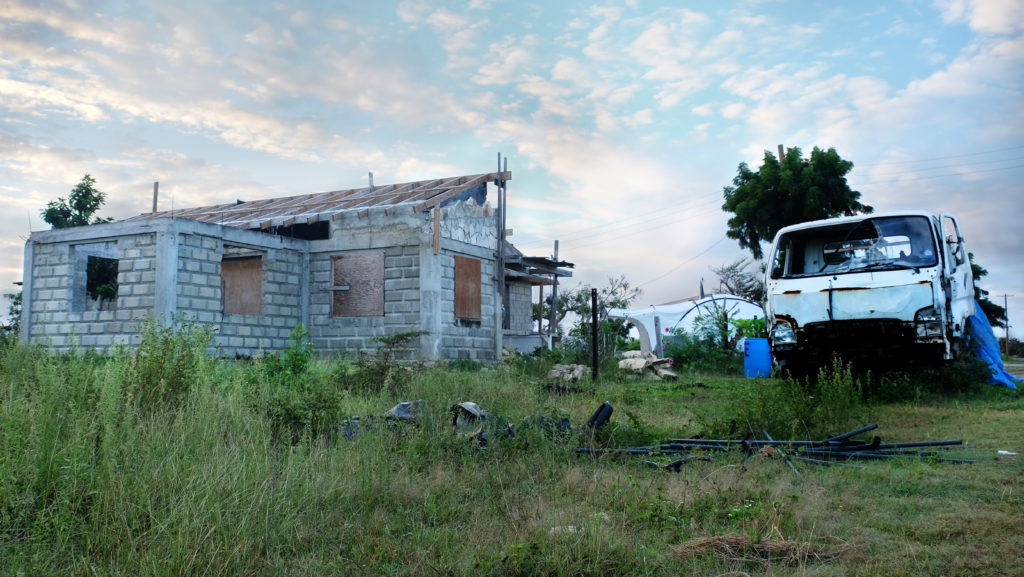 Walking the streets of Codrington I met George. He was warm and gentle, and a similiar age to my father. He invited me up the road to talk more and see his dwellings. His house stood roofless behind his temporary accommodation. He'd been living in the tent for 14 months already, where heavy rains, the lack of running water and electricity, no kitchen and no storage space, amongst other practicalities, had become his 'normal.' There was no doubt his knowledge, resolve, fortitude and skills would see him through, but there was a huge sense of injustice. He shouldn't have to still be living in a tent. George was an enormous wealth of knowledge of the island and someone you could learn a lot from. I was sad that I wasn't able to spend more time with him.