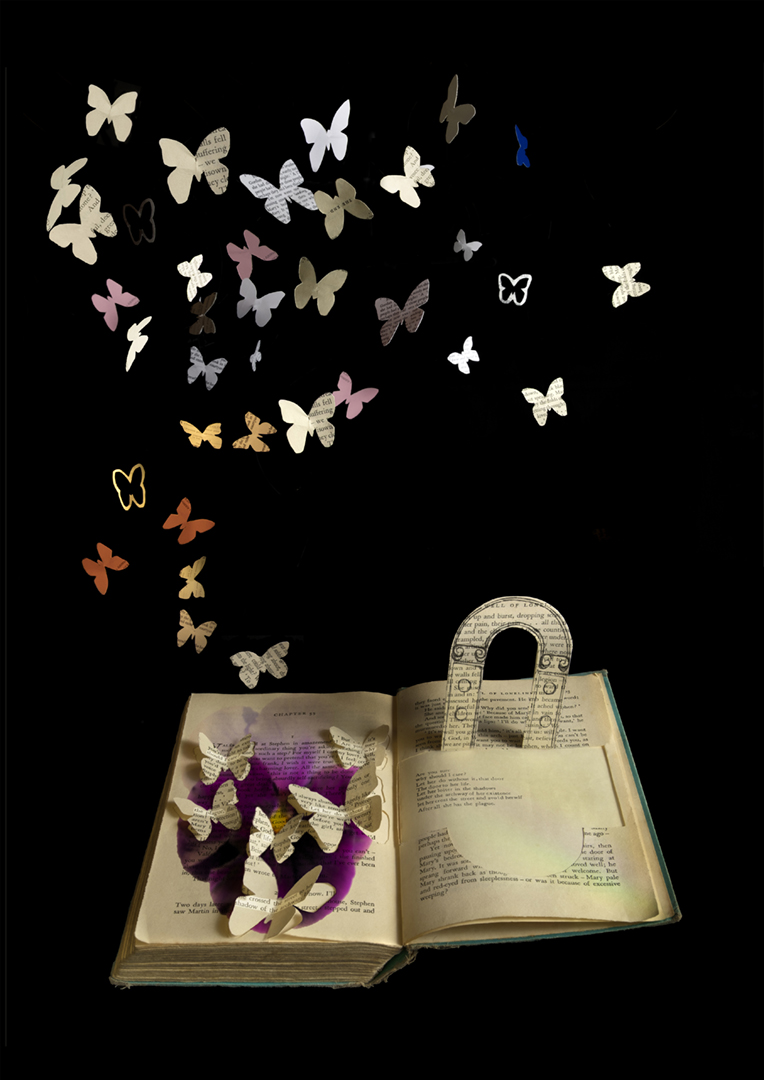 Back in the Closet – Artist Residency 2020
Sculpted writing from 'The Well of Loneliness."
Are you sure
?
Why should I care?
Let her do without it, that door.

The door to her life.

Let her loiter in the shadows 
under the archway of her own existence
.
Let her cross the street and avoid herself
.
After all she has the plague.

---
Medium: Sculpted writing, paper-cut sculpture and photography
My response to discussion and creative responses from staff and residents.
This ground-breaking artist residency project ran from February 2020 to Summer 2021, and aimed to shed light on LGBT people's experiences of sheltered housing and independent living schemes, looking at how LGBT visibility can be improved in these settings.
The Back in the Closet project saw four artists paired with older persons' housing schemes across Greater Manchester to open a discussion on LGBT identities and to find both small and significant changes to make these environments more inclusive.
Each artist was paired with a housing scheme and collaborations took place remotely or socially distanced due to restrictions in place as a result of the coronavirus pandemic. Work was created in response to working with staff and residents.

---
'Staying' put after disaster: life after Hurricane Irma in Barbuda.
The Caribbean island, Barbuda, was severely impacted by Hurricane Irma in 2017.
Since then the government has pressurised Barbudans to leave the island so that lucrative private tourist resorts can be built. The local population is determined to stay put and defend their ways of life and right to live on their island.
In this exhibition you'll hear from local Barbudans, describing their visions of how the island should be recovered and why they choose to stay, despite cripplingly slow recovery programmes.
Read The New Internationalist article here