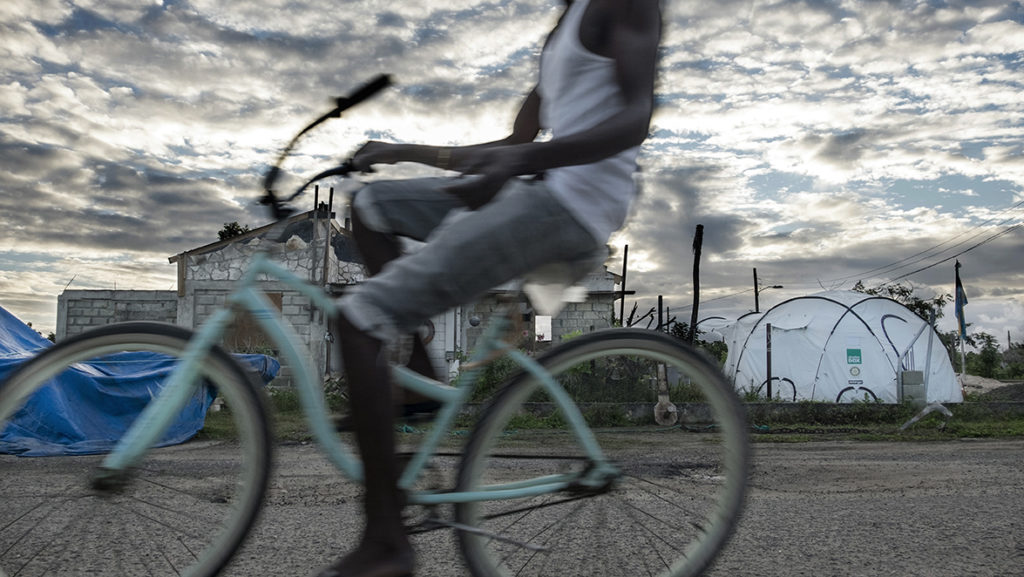 Barbuda and neighbouring Antigua are sister islands that form a single country. Barbuda, the smaller and less built-up of the two, has until now escaped over-development and has been largely left to its natural state of mangroves and scrub brush. Its residents make a living from sustainable fishing and export of lobster along with low-key tourism.
Since emancipation from slavery in 1834, Barbudans have governed their land in common, without private ownership. Residents and their descendants can confirm their claim for parcels of land with the democratically elected, 11-member Barbuda council.
Following Hurricane Irma in 2017, the Prime Minister of Antigua and Barbuda, Gaston Browne, has sought to revoke this centuries-old system of communal land rights, stating that Barbudans are "squatting" and that freehold tenure will allow people to secure bank loans to rebuild their houses.
This has been met with collective resistance from Barbudans who argue that the government wants to establish freehold tenure so that international interests can purchase land to establish private resorts for mass tourism. The situation in Barbuda has been described as "disaster capitalism", whereby wealthy elites exploit crises to reap profits and deepen inequality, while affected populations are still in shock.
Despite the painfully slow disaster recovery and difficult living conditions that have remained since Irma, residents have remained on the island, defending their system of communal land rights.
In January 2019,  Dr Gemma Sou and I visited Barbuda to understand people's experiences of recovery and their visions for the future of Barbuda. You can view the portraits here.
Read more about the Land Act 2007 here.
Dr. Gemma Sou – Humanitarian and Conflict Response Institute, The University of Manchester
The Royal Geographical Society's Environment and Sustainability Grant, and the Rob Potter Award funded this research.