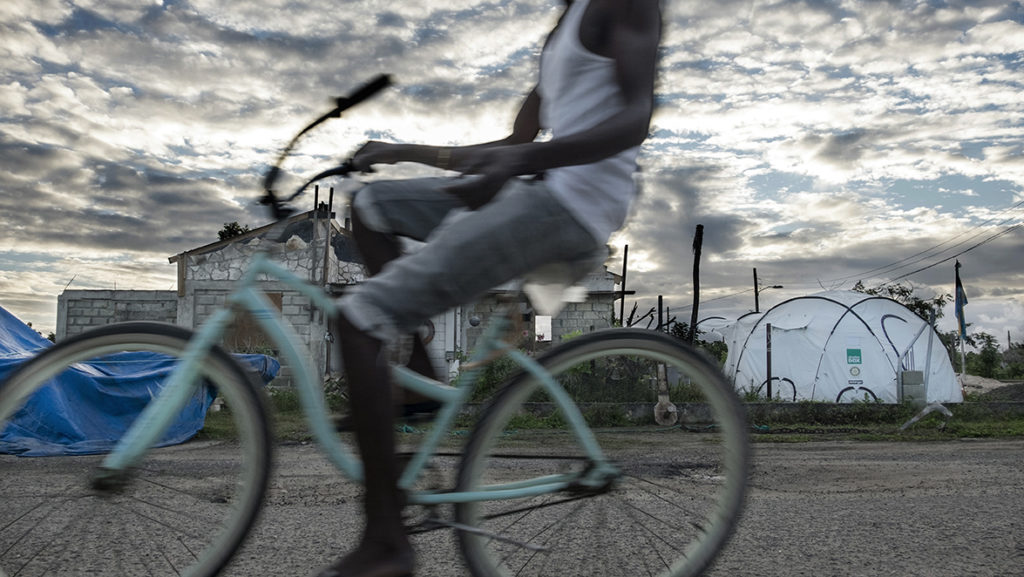 Barbuda and Antigua are sister islands in the Caribbean. Barbuda's 1600 people live in a single settlement, Codrington, while the rest of the 63 square mile island has been largely left to its natural state of mangroves and scrub brush. Since emancipation from slavery in 1834, Barbudans have governed their land in common, without private ownership. Residents and their descendants can confirm their claim for parcels of land with the democratically elected, 11-member Barbuda council. However, following Hurricane Irma, which devastated Barbuda in September 2017, the Prime Minister of neighbouring Antigua – Gaston Browne – has sought to revoke this centuries-old system of communal land rights. Browne argues that Barbudans are "illegal squatters" and that freehold tenure is the only way to finance Barbuda's reconstruction. This has been met with fierce opposition from Barbudans who argue that the Antiguan side of government wants to displace the population so that the island can be redeveloped for mass tourism as in Antigua. Barbudan activists have described the situation as "disaster capitalism" at work, and the majority of Barbudans are opposed to the Antiguan government's vision of development. Residents have stoically remained on the island despite the crippling slow and inadequate disaster recovery, and the difficult living conditions that have remained since Irma.
In January 2019 – 16 months after Hurricane Irma – photographer Tamzin Forster and Dr Gemma Sou visited Barbuda. The portraits show some of the people we spoke to, alongside quotes that speak to their experiences of disaster recovery, and their vision of recovery for the island.
Read more about the Land Act 2007 here.
Dr. Gemma Sou – Humanitarian and Conflict Response Institute, The University of Manchester
The Royal Geographical Society's Environment and Sustainability Grant, and the Rob Potter Award funded this research.